Small Bedroom Design Ideas – Embrace Change
Small bedrooms are the reality for most modern homes in big cities. Square footage isn't everything, but a bedroom that looks cramped and crowded is not inviting. And we all know how important a good night's sleep is to setting a positive mood for the day. You'll only get it if you've created the right bedroom aesthetic and a good ambiance.If your bedroom is small, it may seem that your only option is to squeeze in a bed and a nightstand, but believe us, there are ways to add plenty of charm to your limited space.We know how important our bedrooms are so we have compiled a collection of bedroom design and décor ideas to give you that much-needed inspiration. We hope our tips will serve as motivation to take a fresh look at your bedroom and work on maximizing the perceived floor space and its functionality.
1. Follow a simple layout plan
Often the trickiest part of designing a space is finding the right layout. Designers recommend placing the bed in the centre of the main wall, rather than pushing one side up against the adjacent wall. It is key to allow enough space to walk on either side of it for room flow and for your convenience when making the bed.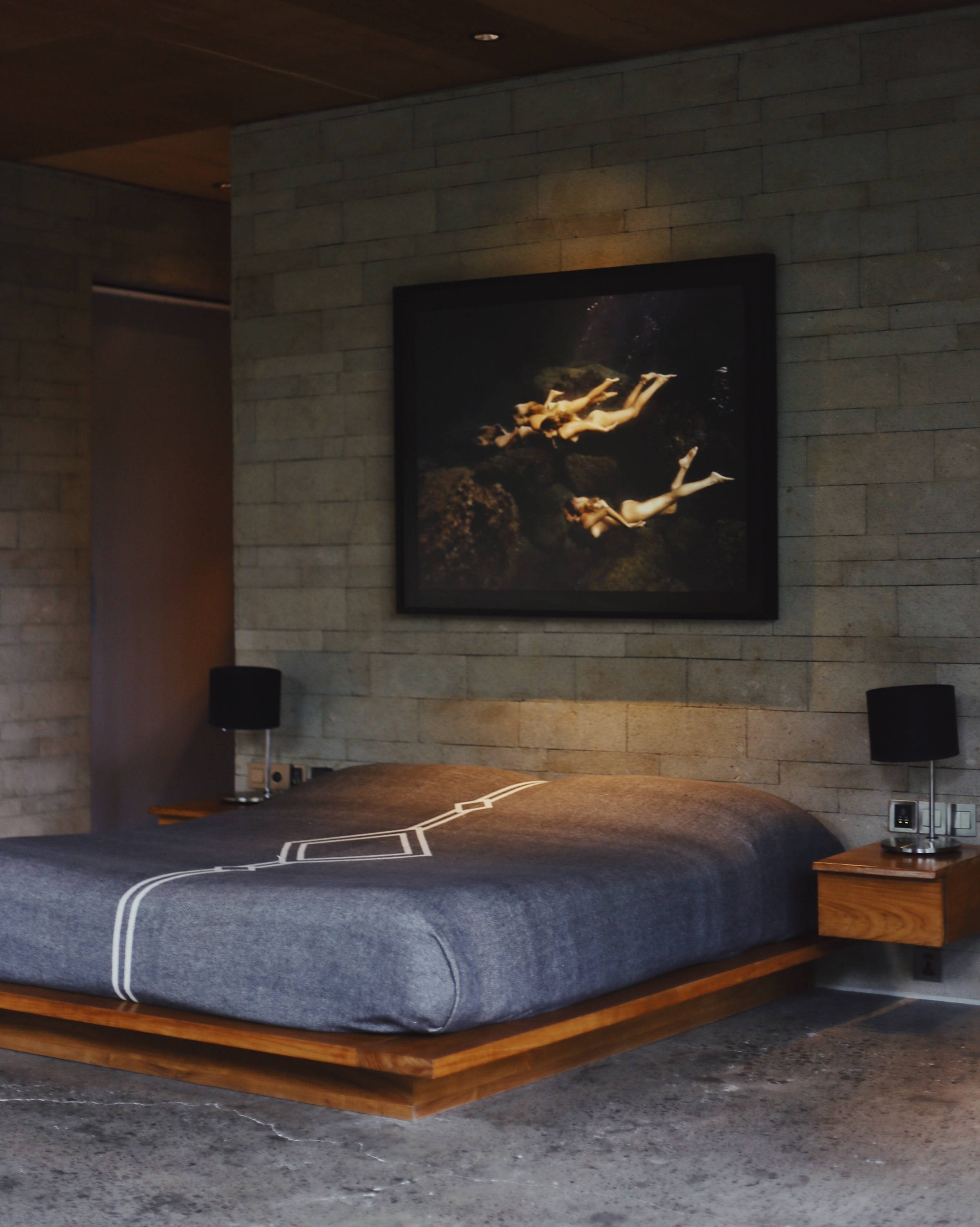 Photo by Taylor Sympson on Unsplash




2. Remove over-sized and dark items
Nothing shrinks a space faster than mammoth desks, sofas or tables. Replace these items with light-coloured alternatives and avoid anything made of thick, heavy materials, as this will visually "weigh down" the space. However, consider keeping your full-size nightstands to allow for enough storage space.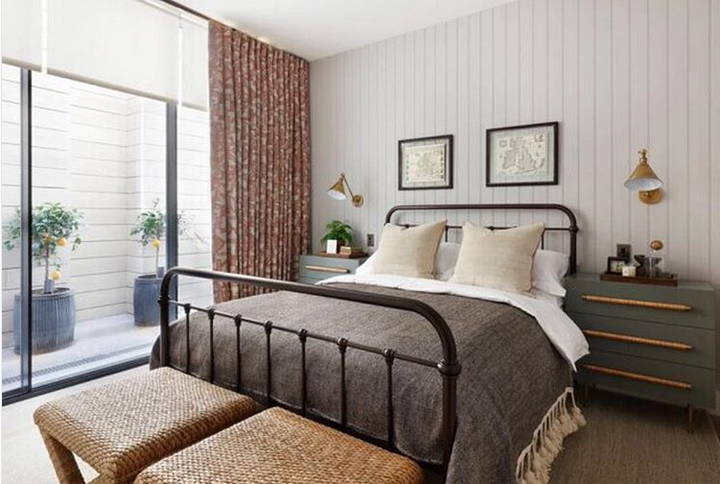 Design by Turner Pocock Design Firm
3. Consider multipurpose storage solutions
Think creatively when it comes to storage. What do you do when a 200 sq ft bedroom needs to accommodate sleeping, lounging, studying, storage and so much more? The architecture firm INT2 Architecture redesigned such a small space by installing a large plywood box that occupies half the room. The box includes ample space for a bed, books, clothing storage and more. The final touch is a tasteful small desk and chair.
Design by INT2 Architecture Firm
If you don't have a bed with built-in storage space, try replacing your bedframe. With a tall bedframe you can create underbed storage that doesn't take up additional floor space. Simply use a longer bed skirt to hide the items. Floating shelves and multi-use items are also helpful. Think of bedside benches with hidden storage space that can be used to store your throws and pillows, or even a trunk storage chest.
Design by Noted Design Studio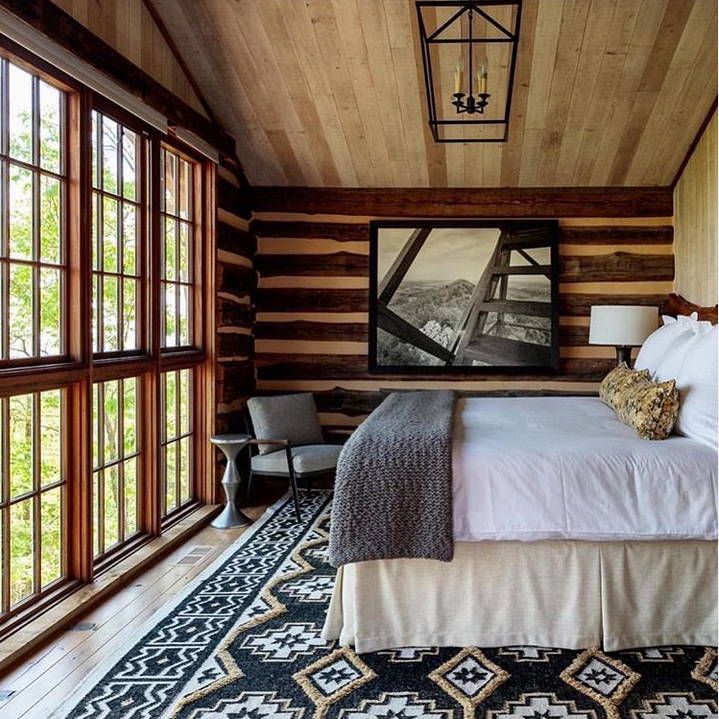 Blackberry Mountain Resort, Photo by Whitney Robinson
4. Adjust the colour palette
Usually small spaces require neutral or pastel colours — white, gray, pale pink, soft blues and greens, etc. If you are using a lighter colour scheme, be sure to employ the chosen palette in the paint, area rugs, furnishings, bedding and even the light fixtures. Add one or two darker elements for contrast, but keep the focus on light and airy colours. They will combat the absence of large windows or wall space.

The traditional wisdom is that dark colours will make the room feel enclosed or stuffy. And yet you should consider the look and feel you are going for and the functionality of the room. After all, your bedroom should reflect your personality. Just keep in mind that you're not limited to whites or neutrals when it comes to the wall colour of a small bedroom.If you are using the bedroom only for sleeping, you might consider darker walls in charcoal gray, navy blue or olive green. These colours would help create a chic and trendy look.

Should you feel uncomfortable with painting the whole room a darker shade, consider painting or wallpapering a focal wall, like your headboard wall.Remember to create a cohesive look by coordinating your bedding with your accent wall colour. If you go this route, allow for plenty of light sources to keep the room from feeling moody and confining. Consider adding a pendant or chandelier, nightstand table lamps, a floor lamp and even reading sconces.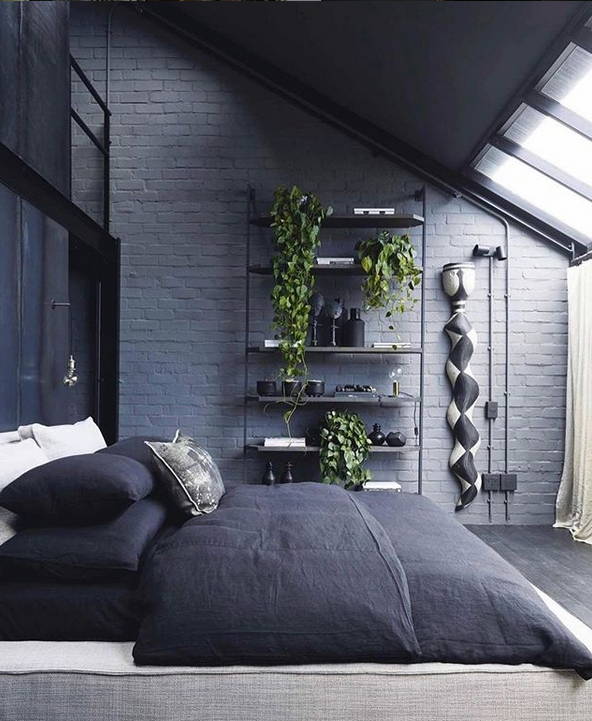 Design by Weylandts, Photo by Greg Cox
5.Expand the visual square footage
Start by removing all clutter from the table, floor and shelves. Next, remove all unnecessary or outdated décor from the walls and replace them with fresh, properly sized pieces. Enhance the natural light and perceived room size by placing large mirrors across from windows and anywhere the space feels especially tight.For a final designer touch, hang drapery panels over the living room and bedroom windows, ensuring the panels are floor length and hung as closely to the ceiling as possible. This tactic increases the ceiling height and also makes the windows look larger. The drapery should match the wall colour to create a unified and well-balanced space.
Design by Jessica Mendes Design Studio
Enjoy making your bedroom as cozy and as functional as possible, and when you can spare some time, drop by and tell us how your project is doing! We look forward to hearing which small bedroom ideas you end up incorporating into your space.
Discover our art and design inspired collections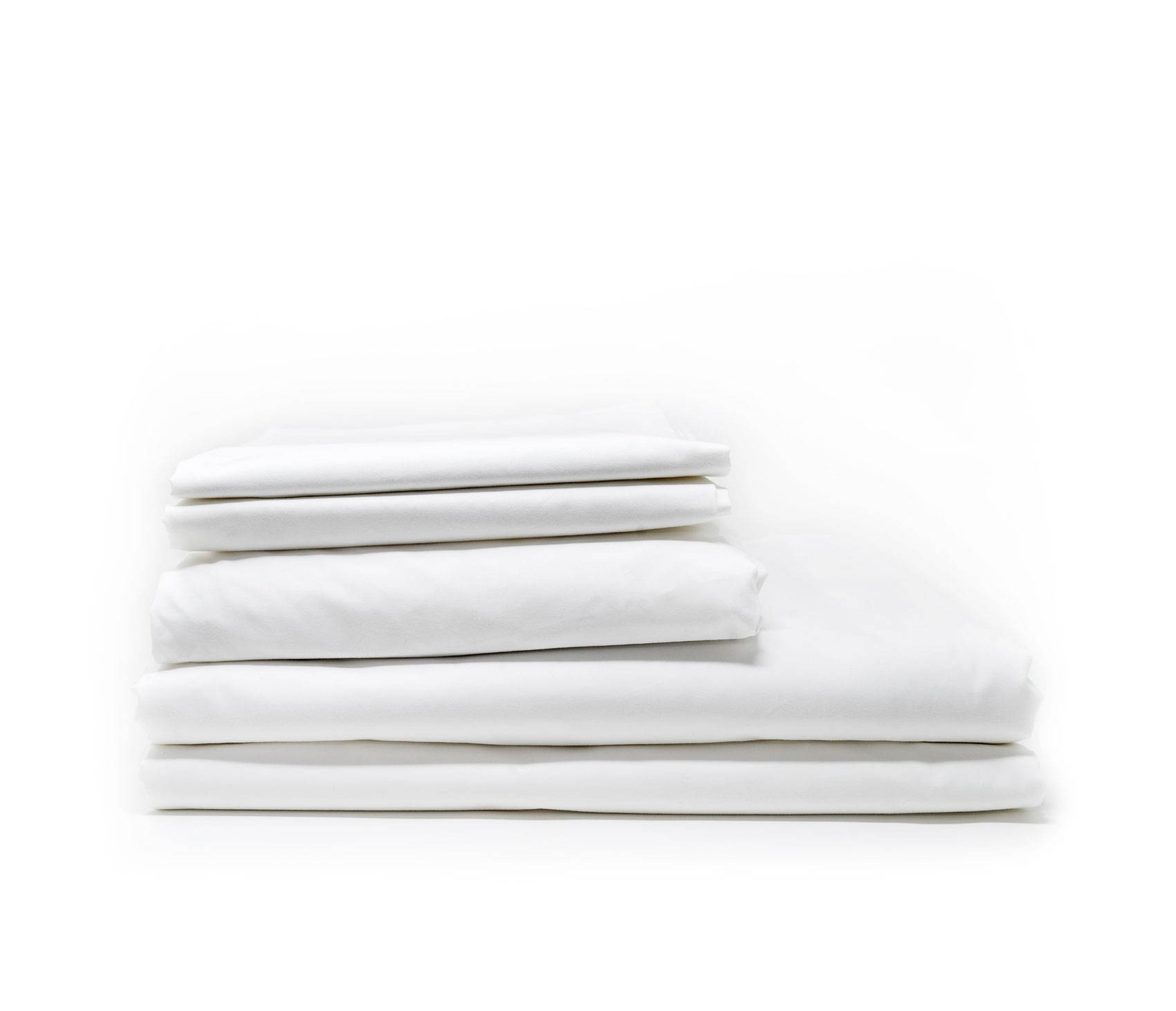 Bring The 5-star Hotel Experience Into Your Home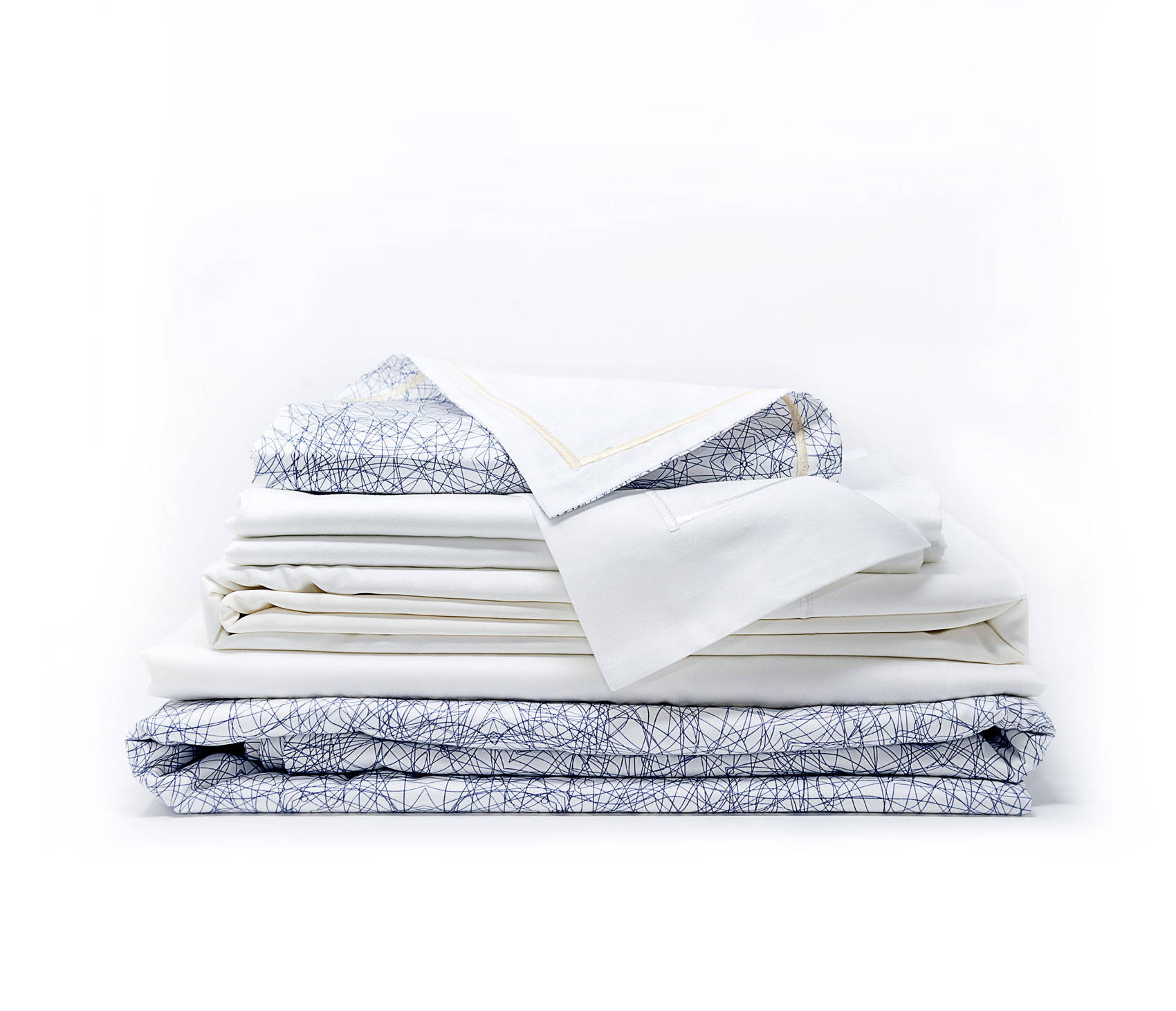 MAKE YOUR BED AN OASIS OF LUXE COMFORT AND MODERN DESIGN

Leave a comment